Emergency Boiler Repair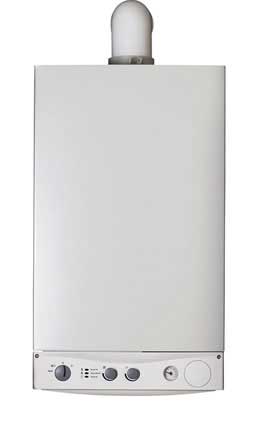 If you have a boiler emergency and want it repaired without delay, then ASAP Boiler Repair is the only team to call. Our name says it all – we specialise in getting London's heating systems back running at maximum power in the quickest possible time.
Every boiler breakdown is a boiler emergency
If you live in the UK, then a boiler fault can be a massive inconvenience. We all know how cold it can get, particularly in the winter months, and, at these times, home heating is an essential comfort. When it goes on the blink, then, you want to do all you can to ensure it is repaired without a single delay.
That's why the only company you should be calling is ours: ASAP Boiler Repair. Our 24 hour call centre is open every day of the week, where our customer service operators are waiting to take calls from people with boiler problems all over the city. Once we have their location, we send the first available engineer in their area to their address straight away. As we have highly qualified, highly experienced repair people on the road at all times, this can usually be done in an instant.
We also understand, however, that Londoners have pretty packed diaries. That's why we endeavour to find a time for our visit that fits into the customer's timetable, as opposed to forcing them to fit into ours. Since we work 24 hours, this means it's not hard to find a time that does a minimum of interruption to your schedule.
Quick repair, long lasting results
While getting your boiler repaired at speed is all very well, a quick fix is no good unless it lasts the test of time. Unfortunately, there are many UK tradespeople who are quite happy to give their customers short term solutions to long term problems when they do work in their homes. This inevitably means the customer ends up having to call out another repair team a few months later when the fault strikes again.
At ASAP Boiler Repair we pride ourselves not only on getting our customers' systems fixed at speed, but also ensuring that once the boiler is fixed it will stay fixed.  Our team has 20 years of experience working with boilers of all shapes and sizes, both gas and electric. We've seen every fault you could name and serviced every make and model that you could own in the UK. This experience ensures we know how to provide repairs that will last long into the future.
Choose ASAP for speed
Our 90% same day repair rate tells you all you need to know about our ultra-quick service.
Choose ASAP for experience
We've been repairing Londoner's boilers for more than 20 years and are now one of the city's most trusted teams.
Choose ASAP for professionalism
We believe in excellent customer service and transparent pricing.
Choose ASAP for quality
We offer long term solutions to your boiler problems, not short term quick fixes.
---