Electric Boiler Repair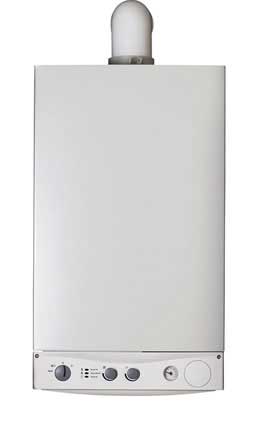 Do you need rapid response and top quality repair on your electric boiler? Do you want the best team in London to do it?
Then dial ASAP Boiler Repair now. Our team has all the knowledge and experience you need to get your electric heating system working at full pelt once again. For more than 20 years we've been operating all over London, offering its inhabitants the quickest and most effective route to home heating.
During that time, electric boilers have become increasingly popular and, given the amount of property being built and the growing population of London, it is not hard to see why.
Electric boilers
Though electric heating systems are, generally, more expensive to run than the traditional gas models that have been heating UK homes for centuries, they come with many advantages. For example, they are cheaper and easier to install, as well as coming with far fewer safety risks.
With this in mind, it is easy to understand why so many new homeowners decide to install electric heaters into their properties. Though in larger homes this might not be practical due to the sheer cost of electric heat required to keep the place warm, in a smaller space it is often the best option. Once they are installed, electric systems require far less servicing and maintenance than gas models.
Electric boiler breakdown
Despite all these positive attributes, electric boilers will, on occasion, breakdown. If your system is faulty, you want to be sure that the repair company you call has knowledge and experience of working with these specific models.
ASAP Boiler Repair is one of London's leading specialists when it comes to electric heating. We have years of experience working on electric boilers, both installing and repairing them. So, regardless of what model you use to heat your property, we will have all the authoritative knowledge needed to get it working once more.
A fast, long lasting solution
As our name suggest, ASAP Boiler Repair is all about getting our customers' systems fixed without delay. However, though our superb same day repair rate and rapid response times are amongst the best in the capital, we also pride ourselves on doing the job properly.
While some London tradespeople will offer a quick fix, we believe that every repair should last the test of time. There's no point in getting a short term solution to a problem that will just occur again in the future. So, when ASAP Boiler Repair fixes your electric boiler, we pull out all the stops to ensure it stays in good working order well into the long term. Plus, we guarantee all the parts we use for a year after the job is completed.
ASAP Boiler Repair is:
Rapid: We fix 90% of boilers in just one day.
Professional: We pride ourselves on excellent customer service from the moment you call to the moment your system is repaired.
Good value: We offer the lowest rates in London for the highest standard of service.
An electric heating specialist: We know all there is to know about electric boilers.
---