Boiler Repair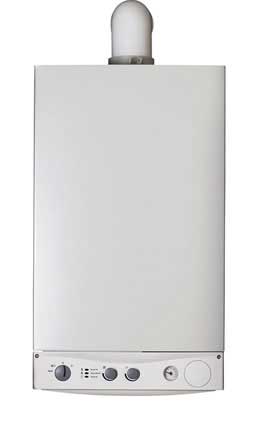 There is no more trustworthy name in rapid heating system repair than ASAP boiler repair. For more than 20 years we have specialised in getting our customers' boilers working at peak condition in the quickest possible time.
A flexible repair team for the busy Londoner
If you live in London, chances are, you're a pretty busy person. There's plenty to do in the capital and that means your daily schedule is likely to be packed to bursting seven days a week. The last thing you need, then, is a household emergency that is going to burn a hole in your timetable and take forever to rectify.
As lifelong Londoners ourselves, the team here at ASAP Boiler Repair fully understands this. That's why we pull out every last stop when it comes to getting your boiler back up and running in the shortest space of time, at whatever time of day is most convenient for you.
Unlike many other boiler repair companies, we do not limit the hours we work. Our round the clock call centre is open 24 hours, every day of the week. This means, whether your boiler breaks down in the middle of the night or the middle of the day, one of our customer service operators will be on hand to answer your emergency call.
As we have members of our expert repair team on the road all day and night, the customer service operator can then find the soonest available engineer closest to your location and dispatch them to your door at the earliest possible convenience.
Because we work around the clock, you won't have to fit us into your already jam-packed timetable. Instead, we'll endeavour to get there at a time that suits you.
Your boiler repaired in double-quick time
Once we arrive at your location, we will waste no time getting down to the key business of fixing your heating system. We've repaired just about any boiler fault you could name down the years, from kettling, to noisy systems, to leakage and much, much more. We also have experience with all the major brands, and have knowledge of all their models, features and upgrades.
This means we can quickly diagnose the problem with your boiler and will have the right tools ready for the job.
Thanks to our unmatched rapid response times and high level of experience, we can happily tell you that 9 out of every 10 boilers on which we work are fixed in a single day. On the rare occasions where we cannot repair your system in one visit, we do everything we can to ensure it is back in good working order in the quickest possible time.
So, if you want boiler repairs and don't want to wait around, then ASAP Boiler Repair is the company to call.
Choose ASAP Boiler Repair if you want:
Your boiler working in the quickest possible time
Professional service from a trusted, experienced team
A service that will interrupt your busy schedule as little as possible
Highly quality repairs that will last long into the future
---